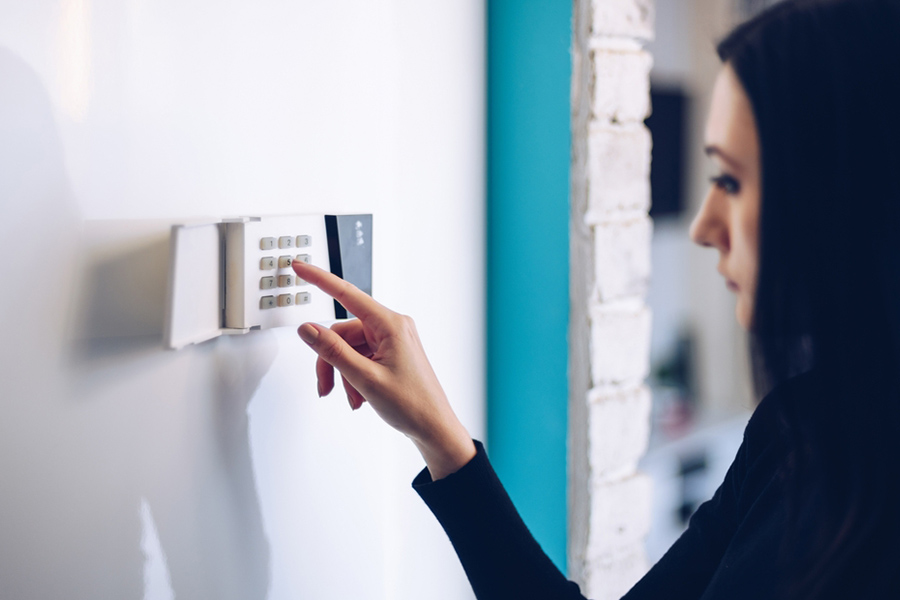 How To Reset Your Security System In San Antonio
A nice benefit of getting your security system set up by trained experts is that you rarely find a reason to make major adjustments to it. However, there could be a couple situations where you need to reset your alarms in San Antonio. If you use a smart command interface, a reset typically takes a few minor taps of the touchscreen when you've experienced a false alarm, power outage, or battery change.
Check Your Owner's Manual Before Attempting An Alarm Reset
One note of caution before you begin to reset your San Antonio home security system, consult your manual ahead of time. You wouldn't want to damage your property's defense due to pressing something incorrectly. Additionally, the process might change if you switched from a numerical keypad to a modernized touchscreen interface. Keep in mind that if you're struggling to reset your system, don't hesitate to contact your trusted security specialists.
Resetting Your San Antonio Home Security System After A False Alarm
Generally, a false alarm takes place due to the accidental tripping of a sensor. You may engage the control panel or open the ADT mobile app and hit the shield option and enter your security code to deactivate the alarms in these situations. You could receive notification from your security monitoring team, but just let them know you had a false alarm.
Resetting Your Alarm After A Power Outage In San Antonio
When you lose power because of high winds or other factors, you might begin hearing a steady beep from your central command hub. This lets you know that your security is running off the battery backup. To reset your equipment and halt the steady beeps, you need to disarm/rearm the system.
However, if you lose power for a longer period of time, you may need a complete reset of your system. Heed the instructions in the manual -- normally by putting in your code and tapping the on/off button twice -- and you should be back to normal. You might continue to notice chirps from the backup power, as it may not end until your battery is fully charged. Reach out to your home security specialists if you continue to have difficulties with your ADT system 20 hours after the power is resumed.
When You Need To Reset Your Home Security System After Changing A Battery
There will be infrequent times when you must change a battery powering one of your home security components. When this needs to be done, you will change your alarm system to test mode so you don't trigger a false alarm. After the you replace the old battery, remove the alarm panel from "Test Mode" and revert back to your usual settings. If the system fails to notice the piece of equipment or the battery indicator is still on, you may require a full reset of your security system.
Resetting Your San Antonio Security System After Adding Or Deleting Someone
Removing or adding people can be completed on your ADT Command interface and the ADT Control mobile app. You won't require a system reset when deleting or adding a user or code. With that being said, if you relocate to a new house with an existing ADT security system, you should contact your security specialists at (210) 794-6382 to start a new service. The installation tech will visit your property to replace outdated parts, place other components (if needed), and do a factory reset.
A User-Friendly Security System Can Be Yours Today
Attempting to reset a home security system in San Antonio can be a challenge if it isn't equipped with user-friendly equipment and instructions. If the time has come to get your intuitive home security system, dial (210) 794-6382 or submit the form below. Our team is ready to customize the perfect security system for your property.
Communities Served Around San Antonio By Secure24 Your Local ADT Authorized Dealer