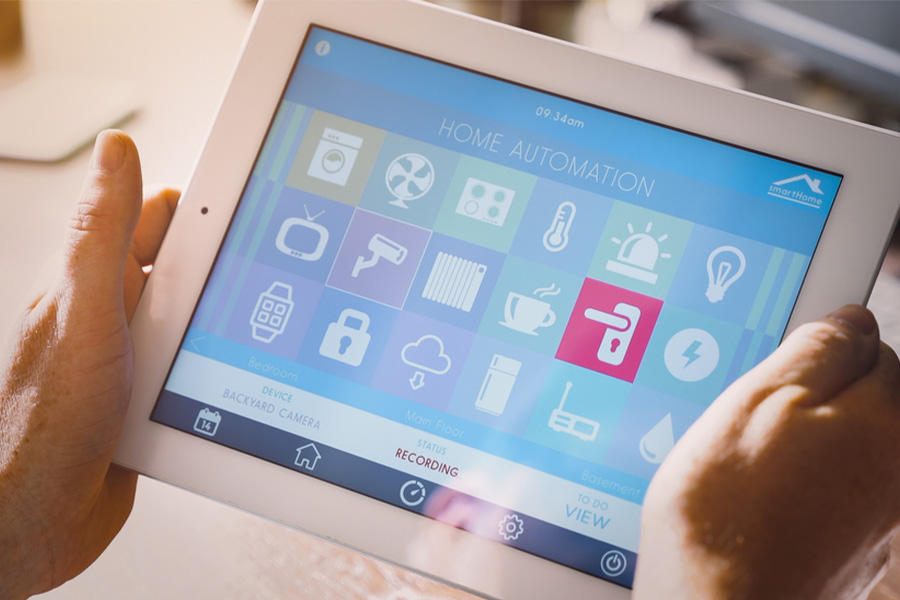 Home Automation 101 In San Antonio
Who wouldn't like to make their house more "smart"? Do you know a little about smart homes and have an interest in learning how to modify your own property? This simple tutorial -- San Antonio's Home Automation 101 -- is designed to illustrate how you can use modern home security tools to make your life simpler to manage and more energy-efficient.
You will bring smart home automation to a home security system with toftal assurance, and have your home's lighting, locks, comfort levels, and other integrated features cater to your unique requirements.
What Is Home Automation In San Antonio?
If you own or have plans to buy a home, you've probably considered the ensuing inquiry: What is home automation in San Antonio? Basically, a home automation system oversees and operates a range of components within your home, so you no longer need to. You have the ability to set home features such as smart bulbs, door locks, and HVAC controls to act even if you're not physically present. In other words, you don't have to flip a switch to illuminate a room or touch the dial on the wall to raise or lower the temperature.
Automation offers a new level of functionality to your residence
Home automation can vary based on your needs. For example, you can fix your different elements to act according to a schedule you've created with your central smart hub panel or smartphone app. Or arrange your devices to function together to create the ideal ambience for enjoying a movie or for bedtime. Or you could have different devices interact with each other so that your property is adaptable to various situations. You also can control your automated devices with spoken words if you join them to an Alexa or Google speaker.
As you might expect, you need to install a fully featured automation package to enjoy the latest in remote administration and schedule programming. Numerous people enjoy the most success linking automated equipment to a security system. Most security systems can already manage cameras and alarms via a centralized control panel or smartphone security app. Including your smart locks and various other automated systems lets you administer everything in the same place. Additionally, utilizing your security system for your automated features has the added benefit of you only needing to learn a solitary platform for all your smart devices.
Smart Home Ideas In San Antonio
There is a range of beneficial smart home ideas for your San Antonio house. Try these options to find another level of convenience and control you may not have thought possible:


Smart thermostats: There's no longer a need to adjust your thermostat in person. As an alternative, program your smart thermostat to respond to your preferences. For instance, automatically decrease the heat or A/C when you're away. Then make your settings increase to a cozier temperature by the time you get home. In addition, you can utilize your cell phone app to check on the comfort levels from any location and modify it however you wish.
Enjoy The Perks Of Home Automation In San Antonio
So, is smart home automation worth the hassle to set up? Thankfully, smart home automation provides more than simply an entertaining tool to turn on your lights from your mobile device. Learn how automation yields real perks to your hectic life.


Protection: Home automation has clear and valuable safety implications. Make your property seem inhabited while you're away with preprogrammed lighting and view visitors with a video doorbell. Be notified and have your home brighten when a motion sensor or alarm is tripped. Smart locks, cameras, and items like CO and fire detectors all promote a heightened measure of protection for your property.



Simply your life: If you set a schedule, you'll never need to worry about turning off your lighting or securing your entryways, as your system will take care of it for you. Check on your devices when you're away, and control nearly every aspect of your system from a distance. Customize scenes like nighttime that alter everything in just the right way to get the ideal mood and comfort. You might even direct Alexa how you would like your settings and see your home instantly respond.



Lower energy consumption: One of the greatest aspects of smart home automation is that it will save you money. To be honest, there might be people in your house who don't remember to do things like switch off lights. By placing your home's lighting on a schedule, you will avoid consuming electricity all hours of the day. Reduce energy bills by adjusting the temperature for occasions when you're not home. Did you neglect to reduce the air conditioning when you went on a trip? No problem, as you now have the ability to change it no matter where you are.
Is It Time To Move Past Home Automation 101 In San Antonio?
If you're thinking, "how was it possible for me to function without home automation previously," you're ready to consult with your security professionals. We are here to answer all your questions -- from smart lights to surveillance systems -- and tailor the ideal package for you. Simply dial (210) 794-6382 or complete the form on this page.
Communities Served Around San Antonio By Secure24 Your Local ADT Authorized Dealer